DATA MANAGEMENT (TRIALS) AND SAS DATA ANALYSIS
If you passionate about clinical trial and want to work and be part of a research team ? Want to be a clinical data management / Clinical SAS programmer in a pharmaceutical, clinical research organization (CRO) or research hospital. You must have an associate's or bachelor's degree in science, medicine, nursing or other healthcare majors to qualify. At Qtech-Sol, we strive to achieve your career goals and make you successful.
What is Clinical Data Management ?
Clinical data management (CDM) is a critical process in clinical research, which leads to generation of high-quality, reliable, and statistically sound data from clinical trials. Clinical data management ensures collection, integration and availability of data at appropriate quality and cost.
QTECH-SOL TRAINING PROGRAMS
We offer following Clinical Data Management and SAS programs.
| CHECK YOUR BEST FIT PROGRAM | APPLY FOR SCHOLARSHIP |
| --- | --- |
| It will take less than a minute, take a quick quiz to know. | Check out now. |
| Decide on career pathway that best meets your education background and experience | Institutional Scholarship and Discount |
| Try Out Now | Apply |
CLINICAL DATA MANAGEMENT (CDM)
Clinical data managers are responsible for collecting data from a variety of medical research projects, such as clinical and pharmaceutical trials. They work collaboratively to make sure data is collected, managed and reported clearly, accurately and securely.
While some clinical data managers work for large pharmaceutical companies, others work for hospitals, governmental organizations, or private companies and research universities. Preparing reports, statistical comparisons, data charts and other presentation materials is an important part of the collaborative process between the clinical data manager and the research team.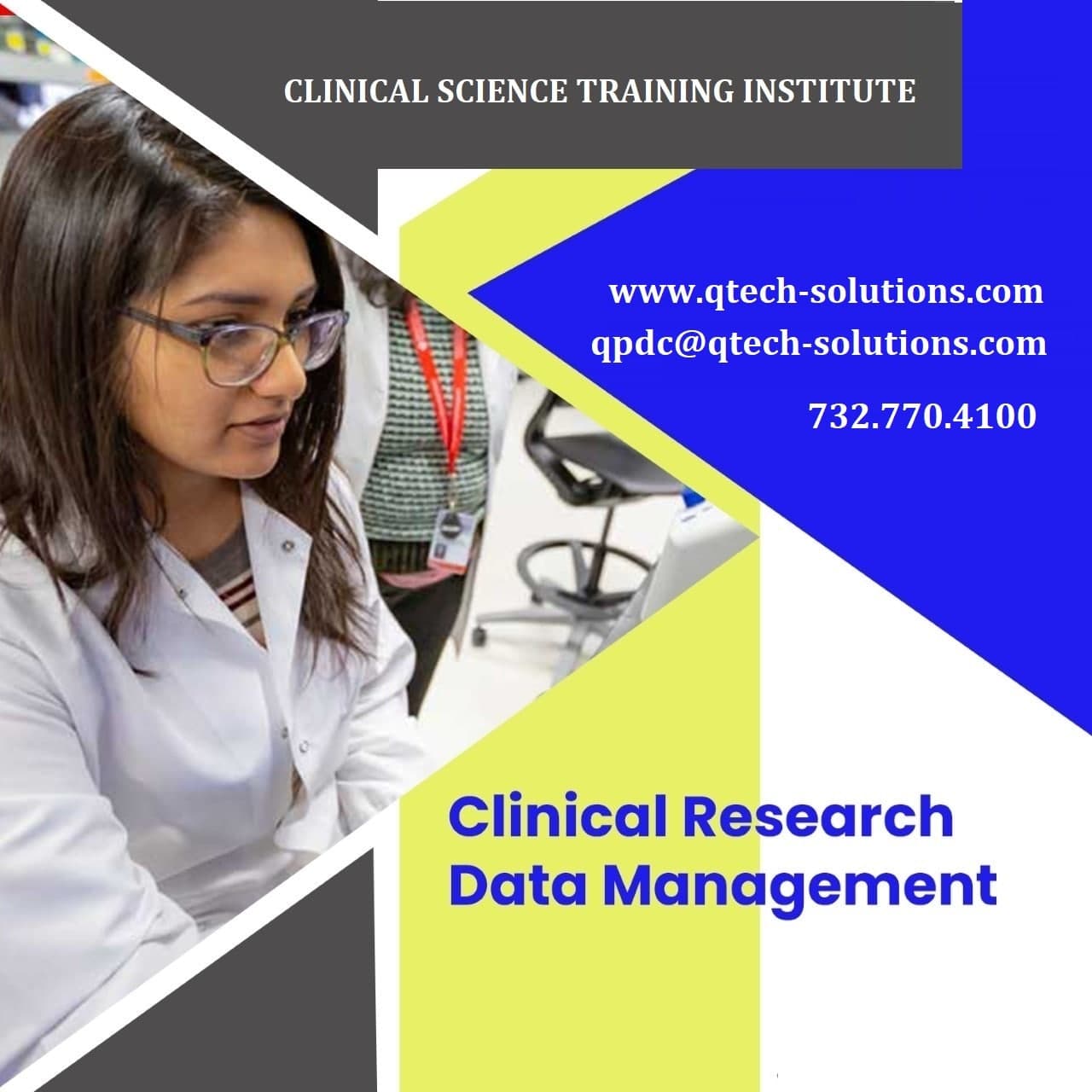 What skills do you need?
Must have at a minimum bachelor's degree in life sciences, computer science, or engineering. Mostly works in IT with medical settings. For clinical data managers who want to move into leadership roles, a master's degree or graduate certificate in health informatics may also be required. Depending on the company, travel may be regular or infrequent; speaking a foreign language may be a bonus qualification in multi-lingual research settings.
CLINICAL SAS PROGRAMMER (SAS)
SAS is widely used in clinical trial data analysis in pharmaceutical, biotech and clinical research companies. SAS programmers play an important role in clinical trial data analysis. In addition to doctors and clinicians who collect clinical trial data, the group conducting data analysis includes statisticians, clinical data managers (CDMs) and SAS programmers. Statisticians provide the ideas and methods of the data analysis; clinical data managers manage the collected data and control the data quality. In between, SAS programmers implement the analysis methods on the collected data and provide the study summary tables, data listing and graphs to the statisticians and for clinicians to write a study report.
CDM JOB TITLES TO APPLY
Clinical Data Manager
Case Report Form Designer
Clinical Data Research Specialist
Data Quality Manager
Clinical Data Analyst
Clinical Business Analyst
SAS JOB TITLES TO APPLY
Clinical SAS Programmer
Biostatistician
SAS Data Analyst
Program Manager
SAS Data Modeling
Clinical Data Scientist