Qtech Solutions Inc, Canada (Qtech-Sol) as a clinical science training provider offers learning and development solutions for the future clinical workforce. With offer custom solution to our clients by performing the gap analysis and tailoring their needs transformed as project solution. Qtech-Sol delivers self-paced online and at-location training services. Qtech-Sol scrum compliant LMS courses, helps corporates meet their corporate training needs towards clinical trials, drug safety, pharmacovigilance and clinical data management meeting compliance and regulations.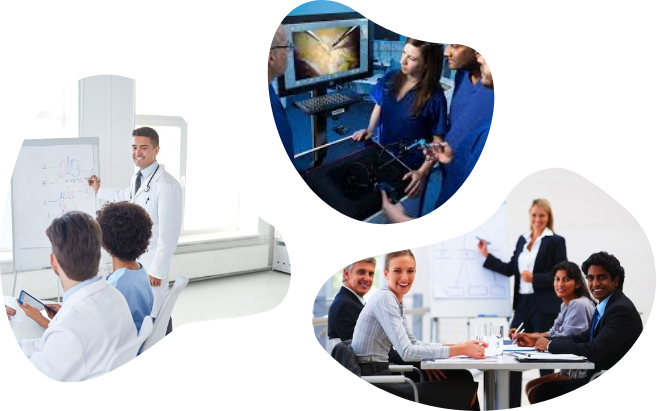 Qtech-Sol offers training for future clinical workforce. We support Planning, Integration, Cost Management, Procurement, and Delivery of various online training programs. Develop new training materials, communications, develop strategies, concepts, and processes for vendor and user management. Engage in design, development, and engagement process of training programs. Support Clinical Trials, Pharmacovigilance-Drug Safety, Clinical Project Management, Student Professional and Career development, Technical Writing, Training, and Mentoring initiatives. Developed new program lessons and reading material meeting adult learning needs company policies and guidelines. Support for communication and strategic initiatives for development of LMS systems, support and maintenance.
Our L&D Services
We partner with executives across the company to meet learning and development initiatives. We make an impact on your business success.
Qtech-Sol Supports LMS Design and Development, Administrative Controls and Activation, Training Product Design and Planning, SOPs, and Policy Implementation.
We Collaborate with Divisional Learning Directors, Learning Partners and Subject Matter Experts to conduct training and perform GAP analysis.
Adherence to corporate standards, guidelines and templates established.
Manage outsourced design and development of Curricula by job title and duties for training content.
Facilitate e-learning development by managing:

Development of storyboards
Development of content / assets
Publishing of course/content
Course/content review
Assessments, question banks, questions
Testing and fixing e-learning content

Facilitate instructor-led course development by managing development of:

Pre-work
Participant materials
Required handouts
Instructor / facilitator guides
Learning aids (e.g., posters)
Coordinate and manage content reviews and signoffs with stakeholders

We partner with subject matter experts to design and facilitate Train-the-Trainer programs

Coordinate with Learning Administration Associate Specialists, Site Coordinators, and/or Virtual Learning delivery methods
Partner with Vendor Management / Franchisee
Maintain / modify courses as needed
Collaborate with stakeholders to identify courses for retirement
Incorporate feedback from learning evaluations into future design and development activities
Identify and recommend potential development tools and updates to the Learning Design & Development Lead.

We evaluate effectiveness of training offered and progress of participants, communicating to respective managers as needed
Works with vendors as appropriate to ensure timely completion of high-quality deliverables within budget.
Knowledge of training and development practices and methods for assessment and develop instruction design for instructor led, virtual, online, and blended training methods.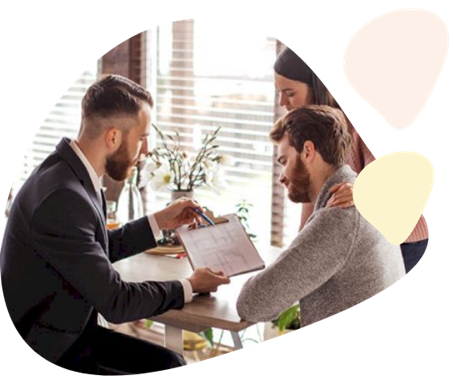 Qtech-Sol Traits
The follow and adapt following performance characteristics.
Accomplishment Aptitude: We establish and follow through on a systematic course of action with corporates to assure accomplishment of a specific objective. Shall determine priorities, allocate time and resources effectively producing desired results at the level expected.
Achievement/Goal Orientation: Will Demonstrate a concern and aptitude for achieving or surpassing results against an internal or external standard of excellence, will show passion for improving the delivery of services with a commitment to continuous improvement.
Adapting to Change: Shall respond to change with a positive attitude and a willingness to learn new technologies and new ways to accomplish work activities and objectives.
Analytical Thinking/Problem Solving: Will demonstrate a mature logic, analytic aptitude, and creativity in the approach to issues demanding resolution. Demonstrates deductive reasoning skills in diagnosing and solving software and hardware problems.
Communication: Will demonstrate the ability to clearly express ideas, thoughts, and concepts verbally and/or in writing, as appropriate to the position and task at hand.
Continuous Improvement: Will Continually seek and achieve incremental improvements in work processes, results and capabilities.
Creativity/Innovation: Will Generate novel and valuable ideas and shall use these ideas to develop new to improve processes, methods and services.
Customer Focus: We are focused on identifying and meeting internal and external client needs in a manner that provides satisfaction for the customer, within the parameters of the position and the available resources, cognizant of departmental and authorized practices.
Honesty and Integrity: Will acts in accordance with all corporate and divisional policies, procedures and expectations.
Initiative: Will evaluate, select and act on various methods and strategies for solving problems and meeting objectives within parameters of position before being asked or required to do so; self-directed rather than passively complying with instructions or assignments.
Teamwork/Team Orientation: Qtech-Sol shall willingly cooperate and work collaboratively toward solutions which benefits all involved parties; shall work cooperatively with others to accomplish departmental objectives and goals.
Choose Your Sourcing Strategy
Qtech-Sol adapt three main types of sourcing strategies: project-based, resource-based, and managed services contracts. Each offers certain cost-saving opportunities, depending on the size, scope, and duration of the project.
Project-Based Contracts
Project-based contracts are best for initiatives requiring multiple specialized skills, overall project management, and coordination between varied resources. In project-based engagements, it is critical to have clear alignment on deliverables—size, scope, shape, standards, etc. In this arrangement, Qtech as outsourcing partner is ultimately responsible for the quality of the deliverables and day-to-day progress of the project.
The primary advantage of a project-based contract is pricing – Qtech can leverage the project's scope to drive down unit rates on deliverables and institute a not-to-exceed spending cap. We also provide more opportunity to optimize resource mix for skills, tenure, location, etc., along with defining quality and adherence to standards
Resource-Based Contracts
With resource-based contracts, Qtech as learning partner provides a specific resource with a specific skill set—this is essentially the staff augmentation model. The organization provides day-to-day guidance and supervision and is ultimately responsible for deliverable quality.
This arrangement allows for negotiation of hourly rates, and the necessary day-to-day involvement of organizational leaders helps ensure compliance with project expectations. It also helps reduce resource turnover—you are paying for specific individuals and can optimize tenure and skills based on program requirements.
Managed Services Agreements
This framework, Qtech as outsourcing partner provides a specific service or product (learning materials maintenance, full program development for a specific product line, etc.) based on a predetermined service level for a defined or ongoing time period.
Managed services agreements typically have higher offshore ratios for appropriate roles, and processes may be redesigned specific to project needs, both of which result in lower total cost of ownership. It also allows for optimized service levels, and for the organization to define quality expectations by deliverable and to ensure adherence.
If you're interested in client partnership, please fill out the enquiry form below. We look forward to working with you!