Do you have a passion for education? Are you an educator who is looking to expand into the clinical research educator field? Qtech Solutions Inc, Canada is looking to expand our unique style of job-focused online and classroom training to an area near you! We are looking for partners who will take ownership to promote our courses as marketing licensee partners. And are hoping that you will be a great fit for our organization. We provide you marketing tools and help to have you started and be successful.
How to Become a Qtech-Sol Trainer?
Qtech-Sol has been providing training to Young Students, Professionals and Career changer' since 2000.
Low Investment, High Itemized returns
Thorough Training to Make Sure You Know the Classes Inside and Out
All Marketing collateral, tools and Training promotion materials shared.
Email and LMS Admin System – All Part of our Existing model – Help is a Phone Call Away!
List of Pharmaceutical and Clinical Research Companies in the Area to Help Navigate Your Students into Jobs
Earn Commission Rate, Depending on Services and licensee model.
Join a Company that's as Passionate About Education as You Are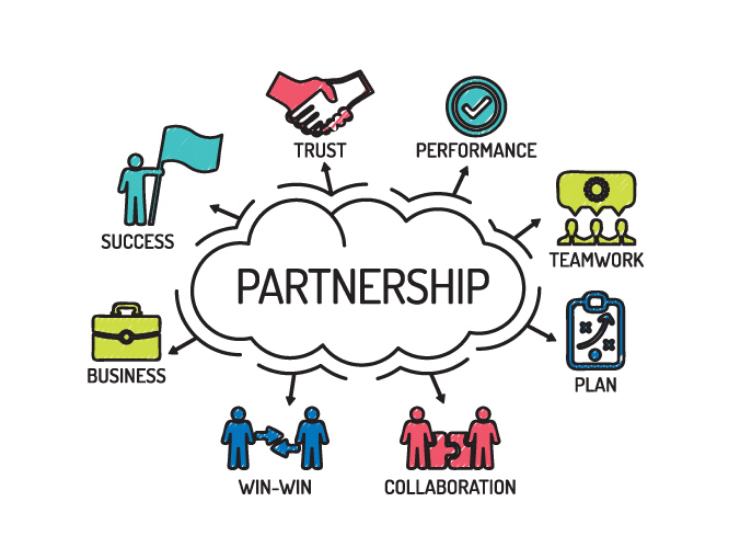 1. Robust Work Ethic
Successful entrepreneurs as Qtech-Sol licensee must know a thing or two about work ethic. Most of the time, they'll be the first to arrive at the office and the last to leave. If there's unfinished business, they'll show up at the office on weekends and holidays and work until the job is complete. These are the people who always have work on their mind, even if they're enjoying personal time.
2. Deep Passion
Work ethic and passion go hand in hand. It takes work ethic to keep the business strong, and it takes passion to feel motivated enough to maintain a good worth ethic.
We believe passion is easily the most significant personality trait any successful entrepreneur must have, and for obvious reasons. They're successful because they choose to do what they love.
Did you ever feel so passionate about a school project that you ended up getting an A? That feeling of success is priceless, and it's how entrepreneurs must feel when they see great outcomes from the effort they put into their work.
3. Creativity
Organizations that thrive are often built from the wild creativity of their creators. With aggressive competition these days, entrepreneurs are forced to come up with original ideas that differentiate their firms from others.
Creativity can mean thinking of unique business ideas. It can also come into play when finding a relationship between two unrelated things to solve a problem. Creative entrepreneurs consider the possibility that the traditional solution isn't good enough.
4. Motivated Self-Starters
A self-starter doesn't settle for a draining 9-to-5 job. A self-starter doesn't give up at the first sign of struggle. A self-starter doesn't hold things off until it's too late.
A self-starter is someone who does what needs to be done without being asked or encouraged to do so. They take the initiative on their own projects and lead themselves. They recognize that when things get hard, it's a challenge that helps them grow as an entrepreneur and make the business stronger.
Entrepreneurs have to be self-starters to help their businesses scale rapidly in today's cutthroat business world.
5. Easygoing Attitude
Change of plans? Do you need to redo an entire project? A successful entrepreneur will shake off any inconveniencies and start from scratch without getting into a huge rut. In fact, many entrepreneurs will tell you that their businesses turned out much differently from what they had originally envisioned. They'll also likely tell you that they wouldn't want their business to have turned out any other way.
Being easygoing is all about going with the flow, taking new opportunities as they come, not getting stuck in a certain mindset and being receptive to changes and even criticism. Successful entrepreneurs can take a bad situation and spin it around to their advantage.
6. Eager to Learn
No one knows everything. A new business doesn't often have staff in every department due to lack of funding. It takes time and resources to build a team. That means entrepreneurs need to learn everything from accounting to marketing from the get-go.
This kind of experience is what makes accomplished entrepreneurs so well rounded. They've seen it, been through it and learned it all before.
Whether you hope to become an entrepreneur, are fairly new in the game or are now a seasoned entrepreneur, you can become successful. Although adopting these personality traits will help you in the long run, it's likely you already possess them if you're following the entrepreneurial path.
Partnership Models
Qtech-Sol offers 3 Licensee Models for Partnering.
1) Model – 1
2) Model – 2
3) Model – 3
Model – 1
OWNER / INDIVIDUAL
HOME / SPACE REQUIREMENT – 150-500 SQ FEET
MEETING TARGET (Monthly) – Per GMP Agreed
COMMISSIONS ON TUITION – BASED ON SALES SLAB
STUDENT TARGETING – LEAD GENERATION
NO LIQUID CAPITAL
Model – 2
OWNER + 1 MARKETING + 1 COUNSELLOR + 1 SME
SPACE REQUIREMENT: 600-900 SQ FEET
MEETING TARGET (Monthly) – Per GMP Agreed
COMMISSIONS ON TUITION – BASED ON SALES SLAB
SERVICE BASED COMMISION (EXAM FEE, PROG EXTENSION)
COMPUTERS SYSTEMS – AUDIO-VIDEO CONFERENCE SETUP
CLASSROOMS (1) – Min 5-8 Student Sitting Capacity
STUDENT TARGETING – LEAD GENERATION
UNIVERSITY ALLIANCE PARTNERING
LIQUID CAPITAL REQUIRED
Model – 3
OWNER + 2 MARKETING + 1 COUNSELLOR + 2 SME
SPACE REQUIREMENT: 1,000-1,500 square feet
MEETING TARGET (Monthly) – Per GMP Agreed
COMMISSIONS ON TUITION – BASED ON SALES SLAB
SERVICE BASED COMMISION (EXAM FEE, PROG EXTENSION)
PLACEMENT SHARING (CONSULTING)
COMPUTERS SYSTEMS – AUDIO-VIDEO CONFERENCE SETUP
CLASSROOM (2) – Min 10-15 Student Sitting Capacity
STUDENT TARGETING – LEAD GENERATION
UNIVERSITY ALLIANCE PARTNERING
CLIENT PARTNERING – JOB ASSISTANCE PROGRAM
LIQUID CAPITAL REQUIRED
Trainer Core Objectives
Will market and enroll students, develop leads and client relationships per guidelines and terms set forth by Qtech-Sol.
Shall represent as Qtech-Sol Licensee Partner using Qtech email.
Will use Qtech-Sol Dashboard for student communication, licensee marketing templates and Tuition information.
Mutually Agree to Guaranteed Monthly Production (GMP) commitment for student enrollment and collaborating with clients and Colleges.
Target and build relationships for branding.
The Qualified Partner
Need No Liquid capital on selective licensee model.
Willing to invest for setup as Qtech-Sol Licensee.
Can allocate sufficient times for business development.
Must have or plan to recruit Marketing, Training Counselor and SMEs.
Must have enough office space and amenities required to conduct training at premises (Classrooms, Audio Video Setup, Computer systems with Internet) to accommodate requisite no. of students forming batches.
Trainer benefit
Will earn Itemized commissions bimonthly based on Sales Slab achieved and Guaranteed Minimum Production (GMP) agreed mutually on targets.
Will earn profit sharing on Itemized depending upon the Licensee Type, Targeted Revenue generated, and Services supported.
Will earn profit sharing on Itemized on revenues received from exam fees, program extensions, Post Training Assistance- PTA Program.
Will earn placement consulting fee on successful placements made. Willing to support students to identify promising jobs for application; Build client relationships with hiring organizations in regional areas.
Qtech-Sol Support
Training delivery and student mentoring.
Market Planning and Support
University Alliance Partnering discussions
Support for student counselling and closure
Post Training Assistance- PTA Program
Consulting and Placement – Client partnering discussions
If you're interested in our Licensee partnering, please fill out the enquiry form below. We look forward to working with you!