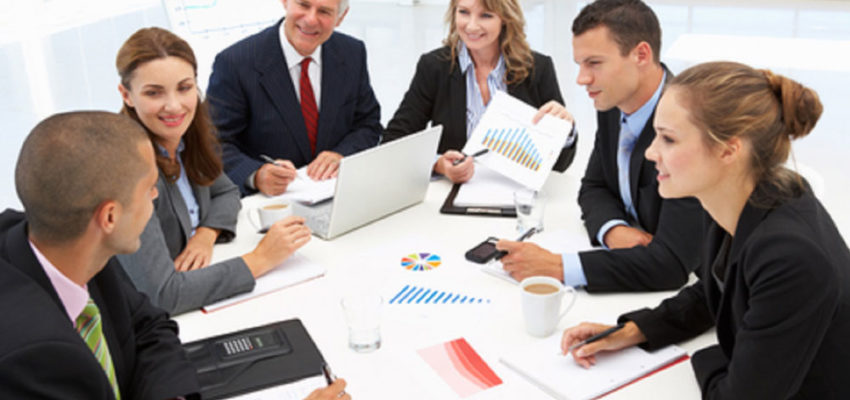 Course:
Clinical Trials Management (CRPM).
Delivery:
Virtual – Job Focused Self-Paced Online.
(Along Exercise Solutions – Role based tasks)
Post Training Assistance (PTA):
Includes resume support, narrative and mock.
Duration:
16 Weeks / 475 Hours
Online Access :
Qtech-Learning Management System (Q-LMS)
Application : APPLY NOW
Save on tuition and gain scholarship
Qtech-Sol is a Clinical Science Training Provider. This course provides a thorough Foundation, Advanced and Project Management related concepts focusing on clinical trials, study design, project management, and study monitoring tasks. This is a job and title focused program. The course emphasizes about clinical trials management concepts, site initiating, conducting, trial monitoring and managing clinical trials data. This training will provide the technical skills and practicum needed to gain expertise. Students get exposed to real-time practices and case studies towards clinical Protocol Development, Case Report forms (CRFs), Trial Master File (TMF), Clinical Trial Management System (CTMS), Clinical Trial Budgeting, Trial Audit process and Monitoring. Insight of GCP-ICH, FDA-EMA SOPs, and Guidelines for conducting Clinical Trials. The course curriculum is designed to give an edge to obtain job opportunities in the clinical research field with Pharmaceuticals, Biotech, Medical Device, Clinical Research Organizations (CROs) and with Research Clinics.
This program includes theoretical concepts from the Project Management Institute, PMBOK® as introductory project management course for the clinical research professional. Whether you are looking to become a clinical research project manager, are already in an entry-level project manager role, or a project manager without formal project training, this hands-on program will provide you with project management skills as well as the necessary tools and processes required to successfully manage projects in clinical research settings.
Recommended: An Associate or Bachelor's degree in Medicine, Nursing, Pharmacy, Public health Biology, Biochemistry, Biotechnology, Chemistry, Clinical Research, Biomedical engineering, Public health, Pharmacology, or toxicology, Medical Device & Technology, Psychology, Sociology and Healthcare Administration.

Learning Outcomes:

The Benefit Student Gains

Upgrading the Knowledge required.
Better Resume Placement for promising jobs.
Low Investment, high learnings
Learn from Anywhere, Anytime at your pace.
Job and Title Based Tasks as followed and Practiced in industry
Applying Concept into Real-time (Policies, governance and tools)
Work on Role Based Tasks followed and Practiced in industry
Mocks and Narratives for Client Discussions
Readiness to work with limited support

The program objective is to help Clinical Research Professionals to meet the following career pathways. After completing this certificate program, students can apply for below open job titles, based on highest education background and prior experiences (if any).
| | |
| --- | --- |
| Clinical Trials Program Associate | Clinical Study Manager |
| Clinical Trials Project Coordinator | Clinical Trials Project Manager |
| Clinical Research Manager | Clinical Trials Program Manager |
A Clinical Research Project / Study Manager (CRM) is responsible for the monitoring, data collection and analysis, and reporting of clinical trials performed and follow Ethical practices, ICH, GCP and Clinical Safety guidelines per U.S. and international markets.
The CRPM training emphasizes on practical aspects as presentations in the reference to the role performed by CRM into the industry.
Our program is approachable which provides in-depth knowledge and practical exposure to roles and responsibilities performed by Clinical Research Project Manager / Study Manager. It gives insight into topics.
CLINICAL RESEARCH PROJECT MANAGEMENT AND TRIAL MONITORING
CLINICAL RESEARCH ASSOCIATE TOPICS

1. Drug Discovery and Research Process

2. Pre-Clinical Research

3. Introduction to Clinical Trials

4. Role of Clinical Research Associate

5. Phase I Clinical Trials

6. Phase II Clinical Trials

7. Phase III Clinical Trials

8. Phase IV Clinical Trials

9. Good Clinical Practice and ICH Guidelines

10.FDA Regulations

11.Institutional Review Board (IRB)

12. Overview of Clinical Protocol

13.Clinical Protocol Design and Development

14.SOP Development

15.Case Report Form (CRF) Design

16.Clinical Trial Budget

17.Conducting Multinational Clinical Trials

18.Communication- Cross-Functional Team

19.CRA / CRC – In House Responsibilities

20.Selection of Investigator

21.Vendor Selection and Management

22.Informed Consent Preparation

23.Roles and Responsibilities of the Investigator

24.Investigator Meetings and Timelines

25.Selection of Investigator Site

26.Study Initiation

27.In-House Monitoring and Reporting

28.Trial Master File (TMF)

29.Introduction- AE Reporting

30.Preparation for Internal Audit

31 Role of CRA Monitoring

32.Subject Recruitment Process and Informed Consent

33.CRF Design and Development Monitoring Perspective

34.Source Documentation, Retention and Compliance

35. Drug Accountability Plan

36.Site Visits

37.Site Monitoring

38.Investigator-Monitor Meetings

39.Understanding Monitoring Worksheets

40.Clinical Trial and Site Audit

41. Study Close Out

ADVANCED CLINCIAL RESEARCH ASSOCIATE TOPICS

1)  Clinical Trial Budget

2)  Investigator Selection

3)  Pre-Study Visit

4)  Protocol

5)  Informed Consent Preparation

6)  Investigational New Drug (IND) Application

7)  Institutional Review Board (IRB) Regulatory Correspondence

8)  Case Report Form (CRF)

9)  Site Monitoring

10)  Co-Monitoring Visits

11)  Study Initiation Visit

12)  Clinical Trial Management Systems (CTMS) Tracking Recording

13)  Trial Master File

14)  Database Lock

15)  Audit

ADDITIONAL ADVANCED CLINICAL RESEARCH TOPICS

1) Risk Based Monitoring (RBM)

2) FDA Audit process for Clinical Research

3) Clinical Trial Project Management (CTPM) and Time-lines

4) Development of Monitoring Plan

5) Protocol Deviation/Violation Management

6) Trial Master File and QC Management

7) Clinical Data Reconciliation and Archiving

8) Management and Reconciliation of Investigational Product

9) Advanced Clinical Research Management Modules 1 thru 4

10) Planning and Conducting Global Clinical Trials

11) Management of a Successful Clinical Research Site – Part A & B

---

The EXCERCISES Covered in the CRPM training program are:

1.  Clinical Trial Budget

2.  Investigator Selection

3.  Pre-study site visit

4.  Protocol

5.  Informed Consent Form

6.  IND Application

7.  IRB Regulatory Correspondence

8.  Clinical Trial Budget

9.  Investigator Selection

10.  Pre-study site visit

11.  Protocol

12.  CTMS Track Recording

13.  Trial Master File

14.  Database Lock

15.  Audit
Category:

Clinical Research

Duration:

16 Weeks / 475 Hours