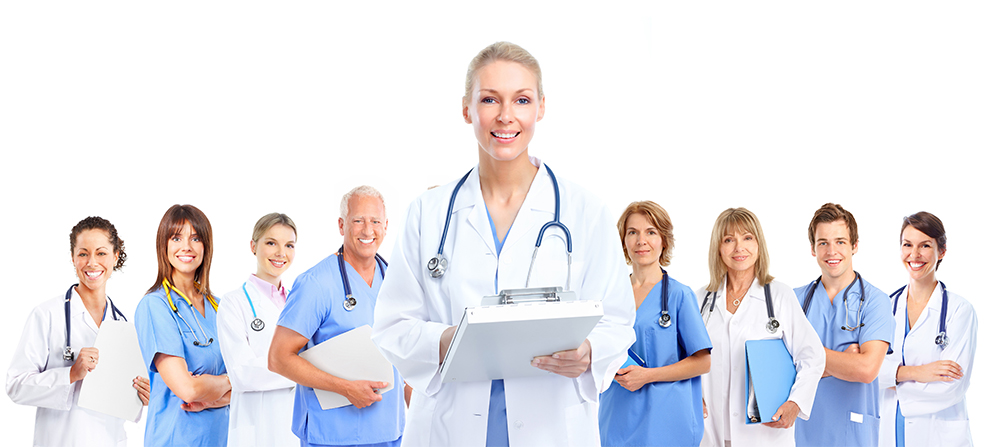 Category:

Clinical Research

Duration:

10 Weeks / 67 Days
Qtech-Sol CRA Certificate Course
Clinical Research Associate
Qtech-Sol is a Clinical Science Training Provider. This course provides Foundation learning to work as CRA or CRC. This is a job and title focused program. The course emphasizes about role of CRA towards protocol design, site initiating, conducting, trial monitoring and managing clinical trials data capture and audits. The course curriculum is designed to give an edge to obtain job as CRA with Pharmaceuticals, Biotech, Medical Device, Clinical Research Organizations (CROs) and with Research Clinics.
Course Name :
Clinical Research Associate
(Role based Lessons – Case Scenarios, Job Tasks with Solutions)
Course Material :
This course contains and delivers 41 Lessons.
Each Lesson contains various delivery modes as presentation with voice over, course reading material (chapters), Quizzes for Practice (15 Set) and Test (10 Set), Short Questions, Role based Tasks (Exercises, along with solutions).
Course Demo : Register for COURSE DEMO
Fill out Registration form and select module name
Clinical Sciences
and select course "Clinical Research Associate-Inhouse".
You will receive an email with weblink to self-activate your demo course.
Upon activation will have access to 4 lessons for next 5 days.
Online Discussion :
Book your slot for a personalized ONE-O-ONE discussion with us. You will receive an online invite to participate via email.
SIP – Self-Paced Online with Support
CRAT-SIP Delivery – 10 Weeks / 254 Hours / 67 Days (Self-Paced)
A Clinical Research Associate (CRA) manages clinical trials and studies related to pharmaceutical and biotechnological products, drugs, and procedures. They oversee recruiting study participants, collecting patient data, creating study documentation and conducting quality assurance audits to ensure study protocols are in order. Clinical Research Associates also compile and finalize reports from long-term clinical trials.
The CRA acts as a liaison between the study's sponsor CRO (pharmaceutical company) and the clinics (Site) where the study takes place. Because results of a clinical trial must be kept entirely transparent and not influenced by the interests of the sponsor, this is a critical role. A successful CRA will be detail oriented, highly educated, and able to communicate clearly with both sponsor and clinical representatives.
Course Enrollment process
Qtech-Sol offers self-paced online courses. Student get started with the course when they are ready. They must complete the online application, pay applicable tuition and submit required credentials. Student must submit their resume and copy of highest degree certificate obtained. These documents are used to validate the student's name on certificate, contact information, course enrolled and their education eligibility to participate.
Submit Online Application
Pay applicable tuition (Shopping cart)
Email credentials required
Receive Course Activation email
Obtain access to Course and Solution bank (LMS)
Receive support for subject related queries.
Submit Course task deliveries per schedule shared
Take Final exam upon completing he course
Obtain Course completion certificate and transcript
Get Started with PTA program for next steps
An Ideal person must have bachelor's degree in degree in life science or other health-related discipline to become a CRA or CRC. Few entry-level positions (CTA) require Associate or High school diploma. Qtech-Sol CRA Coursework is not wet lab experience, these are computer related roles performed using clinical data and tools, to support the progress of clinical trials being conducted. Person must have basic computer knowledge and works with Microsoft Word, Excel, Notepad, PowerPoint etc. The ideal person works within pharmaceutical or at hospital and research centers.
This course emphasis on key role and duties performed. A typical Clinical Research Associate will develop and outline trial protocols, establish trial sites, train site staff, and manage Investigational Product (IP) and trial materials. Students get exposed to real-time practices and case studies towards clinical protocol development, Case Report forms (CRFs), Trial Master File (TMF), Clinical Trial Management System (CTMS), Clinical Trial Budgeting, Trial Audit process and Monitoring. Insight of GCP-ICH, FDA-EMA SOPs, and Guidelines for conducting Clinical Trials.
Examples of job titles to apply
Clinical Research Associate (CRA)
Clinical Research Coordinator (CRC)
Clinical Trial Assistant (CTA)
Research Associate (RA)
Clinical Trial Management System Assistant (CTMS)
Trial Master File Associate (TMF)
Recommended: An Associate or bachelor's degree in life science or other health related. Few of the majors accepted for admission into this course are Medicine, Nursing, Pharmacy, Public health, Biology, Biochemistry, Biotechnology, Chemistry, Clinical Research, Biomedical engineering, Public health, Pharmacology, Toxicology and Healthcare Administration.

Your resume is front face to hiring recruiters and organizations to pre-screen or call for an interview. With competition out in market, does your resume meet the requirements. Contact us to participate in our Post Training Assistance (PTA)" program for resume build, interview narratives, and mock. It is as well important to know, the current hiring organizations in your area, open positions available, salary range, fitness of resume to apply and many more. During this PTA program you will have opportunity to discuss with our course specialist to learn and discover opportunities in small steps. We shall work together as team to achieve this goal.

Learning Outcomes:

The Benefit Student Gains

Upgrading the Knowledge required.
Better Resume Placement for promising jobs.
Low Investment, high learnings
Learn from Anywhere, Anytime at your pace.
Job and Title Based Tasks as followed and Practiced in industry
Applying Concept into Real-time (Policies, governance and tools)
Work on Role Based Tasks followed and Practiced in industry
Mocks and Narratives for Client Discussions
Readiness to work with limited support

Professional organizations

Professional organizations and associations are membership-based groups comprised of people working in a similar field. They can be helpful resources for students to learn more about a field, develop connections and discover related opportunities.

Check out World-Wide Clinical Resource Information. Follow the resource links to learn what's happening around the world on current news and updates about Clinical trials, Regulatory, CDM and Pharmacovigilance.

Qtech-Sol has trained since 2000, many candidates with different education background and skills. Few of them are currently working as directors in top MNC companies.

Qtech Solutions has provided me with the education needed to work as a Clinical Research Associate. The program was extremely helpful and the instructions were very knowledgeable.

– Akhila T (Surrey, BC)

It was a very interesting CRA training course. Topic, professional presentation, Quiz and test, makes the difference between a good training session and a GREAT training session. I like the competent materials course.

– Charith A (Mississauga, ON)

The level and nature of participation was simply exceptional, concrete exercise, excellent analysis and feedback. The work assigned to interns is valuable and very useful. This CRA training is a value addition program and helps me to face the global opportunities.

– Harshavardhan A (Abbotsford, BC)

For additional information please call us on 905.519.0889 or ENQUIRE. One of our course specialists will contact you at earliest possible.
Program is designed by industry experts meeting job and title-based learnings needed for students and young professionals to get into jobs. The training provides in depth knowledge of roles and responsibilities of Clinical Research Associate/ Clinical Research Coordinator. The curriculum includes theoretical and practical aspect of the role and tasks performed on day-to-day basis, along with exposure to various exercises per industry requirements.
CLINICAL RESEARCH ASSOCIATE / COORDINATOR
Lessons Offered
1. Drug Discovery and Research Process
2. Pre-Clinical Research
3. Introduction to Clinical Trials
4. Role of Clinical Research Associate
5. Phase I Clinical Trials
6. Phase II Clinical Trials
7. Phase III Clinical Trials
8. Phase IV Clinical Trials
9. Good Clinical Practice and ICH Guidelines
10.FDA Regulations
11.Institutional Review Board (IRB)
12. Overview of Clinical Protocol
13.Clinical Protocol Design and Development
14.SOP Development
15.Case Report Form (CRF) Design
16.Clinical Trial Budget
17.Conducting Multinational Clinical Trials
18.Communication- Cross-Functional Team
19.CRA / CRC – In House Responsibilities
20.Selection of Investigator
21.Vendor Selection and Management
22.Informed Consent Preparation
23.Roles and Responsibilities of the Investigator
24.Investigator Meetings and Timelines
25.Selection of Investigator Site
26.Study Initiation
27.In-House Monitoring and Reporting
28.Trial Master File (TMF)
29.Introduction- AE Reporting
30.Preparation for Internal Audit
31 Role of CRA Monitoring
32.Subject Recruitment Process and Informed Consent
33.CRF Design and Development Monitoring Perspective
34.Source Documentation, Retention and Compliance
35. Drug Accountability Plan
36.Site Visits
37.Site Monitoring
38.Investigator-Monitor Meetings
39.Understanding Monitoring Worksheets
40.Clinical Trial and Site Audit
41. Study Close-Out
Case 1: Introduction to Clinical Trial
Case 2: FDA EMEA Regulations
Case 3: Institutional Review Board (IRB)
Case 4: Protocol Design and Development
Case 5: Clinical Trial Budget
Case 6: Case Report Form (CRF) Design
Case 7: Investigator Meeting
Case 8: Site Management and Initiation
Case 9: Informed Consent Preparation
Case 10: Trial Master File
Case 11: Adverse Event Monitoring and Reporting
Case 12: Audit
For additional information please call us on 905.519.0889 or ENQUIRE. One of our course specialists will contact you at earliest possible.